Hello bloggers, time for a new Challenge at
The challenge this time is
We are sponsored by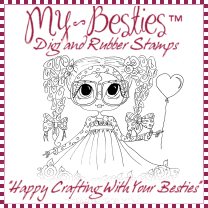 The winner will be able to choose 3 digi's
We were given some lovely images to play with.
Here is my card.
I have used Sherri Baldy image coloured with pros.
LOTV Music and Sentiment.
Papers from stash.
Joy Crafts and Memory box dies.
Thanks for stopping by today, and why not get ahead and come and join the challenge?
Hugs
Sue x